To get things straight, this is based on the Qatari national team, not the fact that the country are unable to host a major sporting event. However, in the past the Qatari national team have been seen as quite poor and being unable to actually compete in a World Cup, due. to them not qualifying for any of the previous editions of the tournament. But now this Qatari team have been able to prove themselves to the world that they are capable to compete and not make up the numbers.
Their manager Felix Sanchez can be seen as one of the main reasons for the team being able to compete. He has managed to establish a defensive brand of football in the team which gets the job done and suits the quality of the team. Since his appointment in July 2017 he has taken Qatar to 7 wins, 1 draw and 3 losses. He has also taken the team to an Asian Cup (which they won), and Copa America where they finished bottom of a very competitive group which consisted of Colombia, Argentina and Paraguay. But their defensive exploits can be seen in the Asian Cup at the beginning of the year. During this tournament Qatar won 7 games and during that only conceded 1 goal in the final against a young Japanese side. This is very important considering that only 2 players play outside of the Qatari Stars League. This style makes the team very difficult to break down, and once they win the ball back they will work quickly to get the ball up the other end to score, this can be seen in their 1-0 wins during the Asian Cup against South Korea and Iraq.
The team have also proven to produce some surprises such as their main striker Almoez Ali. Ali managed to become the top goalscorer at the Asian Cup, he is probably Qatar's most well known player as his 9 goals helped to fire Qatar to the finals. Originally from Sudan, Ali came through the KAS Eupen academy which is owned by a Qatari investor, and then moved to Austria, Spain and eventually Qatar where he now plays for Lekhwiya. However, Ali has not been able to convert his national team form into club for, as during his time in Qatar he has only been able to scorer 18 in 57 appearances in the Qatari Stars League, so his form is very inconsistent which makes him unreliable. Another notable Qatari player is Akram Afif, he is one of only 2 Qatari players not playing in Qatar. He currently players for Villarreal. However last season he showed why he is one of the best in Qatar, as while on loan at Al Sadd he scored 26 goals in 29 appearances for them, which put him second on the goalscoring charts. Like Ali he went through the Aspire Qatari Academy before moving to KAS Eupen. Unlike Ali though, it means that in tense situations he is more likely to show up. Both Ali and Afif will be crucial if Qatar are to make any sort of progress out of the group stage in the World Cup.
The development of future players is also important for Qatar and it seems to be that they have a set up when it comes to that. They currently have the Aspire Academy in Qatar who bread the young players, and then when they are older enough they move them to KAS Eupen in Belgium so they can improve their development as they receive 1st team football against strong opposition. An example of this can be seen with Senegal and Barcelona right-back Moussa Wague, who in 2016 moved from the Aspire Academy to Eupen and then in 2018 moved to Barcelona, where he has since made 3 appearance for the 1st team after playing for Barcelona B initially. The current problem with the relationship between Eupen and the Aspire Academy is that there are not enough Qatari players making the leap, and if they do they don't spend a lot of time there before they move back to Qatar and play in the Qatar Stars League. If they address this problem then the team may end up being more prepared for tournament football as all their good young players will instead move to KAS Eupen and use this as a stepping stone to bigger European teams. A positive about playing in the Qatari Stars League, is that if you play for Al Sadd you will be coached by Xavi, arguably one of the best midfielders ever, here he would be able to teach the younger players of Al Sadd what he has learnt from people such as Pep Guardiola and then the players will obtain a higher football IQ which will make the players around them in the national team play better. If they can get the development of their young players right Qatar, may not need to worry when it comes to the World Cup start date.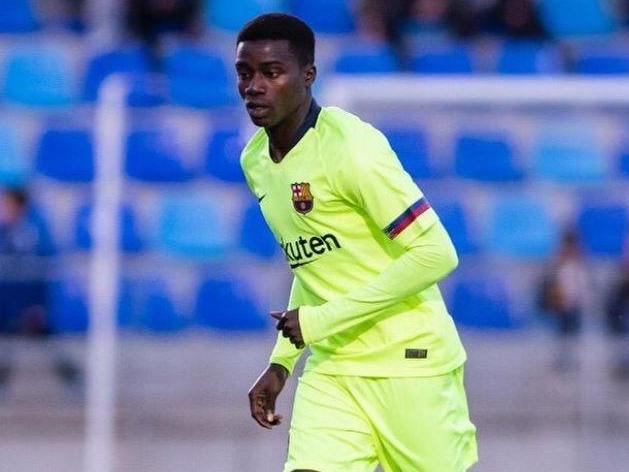 Overall, despite their Asian Cup win in early 2019, Qatar are not really ready for the World Cup currently. This is due to their reliance on homegrown and home-based players, which does not really expose them to a high level of football, but in manager Felix Sanchez, they have a manager that has them playing an ideal way of football for them. But if they can improve the development of their young players they are more likely to be able to achieve something, however, this can only be done if the relationship between the Aspire Academy and KAS Eupen is improved for the movement of Qatari players. At this moment in time, with this current team, Qatar may not prove a threat to their group members come November 21st.
https://www.transfermarkt.co.uk/qatar/startseite/verein/14162
https://www.transfermarkt.co.uk/afc-asian-cup-2019/startseite/pokalwettbewerb/AM19
https://www.transfermarkt.co.uk/almoez-ali/leistungsdatendetails/spieler/345095
https://www.transfermarkt.co.uk/qatar-stars-league/startseite/wettbewerb/QSL/plus/?saison_id=2018
https://en.as.com/en/2019/02/01/football/1549025649_334665.html
https://www.channelnewsasia.com/news/sport/football-qatar-follow-france-s-blueprint-for-winning-tournaments-11202360
https://www.theringer.com/soccer/2019/2/1/18206723/qatar-asian-cup-2019-japan-2022-world-cup-fifa-political-issues