This season has seen a resurgence of LOSC Lille. In 2011 they won Ligue 1 with a team consisting of Adil Rami (a World Cup winner with France), Mathieu Debuchy (who played for Arsenal), Rio Mavuba, Yohan Cabaye (who played a key role at Newcastle but unfortunately had a mediocre impact at Crystal Palace and PSG), Idrissa Gana Gueye (who has played well for Everton in a similar role to how Ngolo Kante use to play for Chelsea), Gervinho, Moussa Sow and most importantly a young Eden Hazard who has turned into one of the greatest players Chelsea has seen in its history. Even though this current Lille side finished behind PSG and did not win the league, it can be argued that despite PSG buying their way to the league, Lille are the best team in the league, which was highlighted where they were able to beat an average PSG team 5-1 in April. This showcased the brilliance of Nicolas Pepe, who has had his breakout season this year.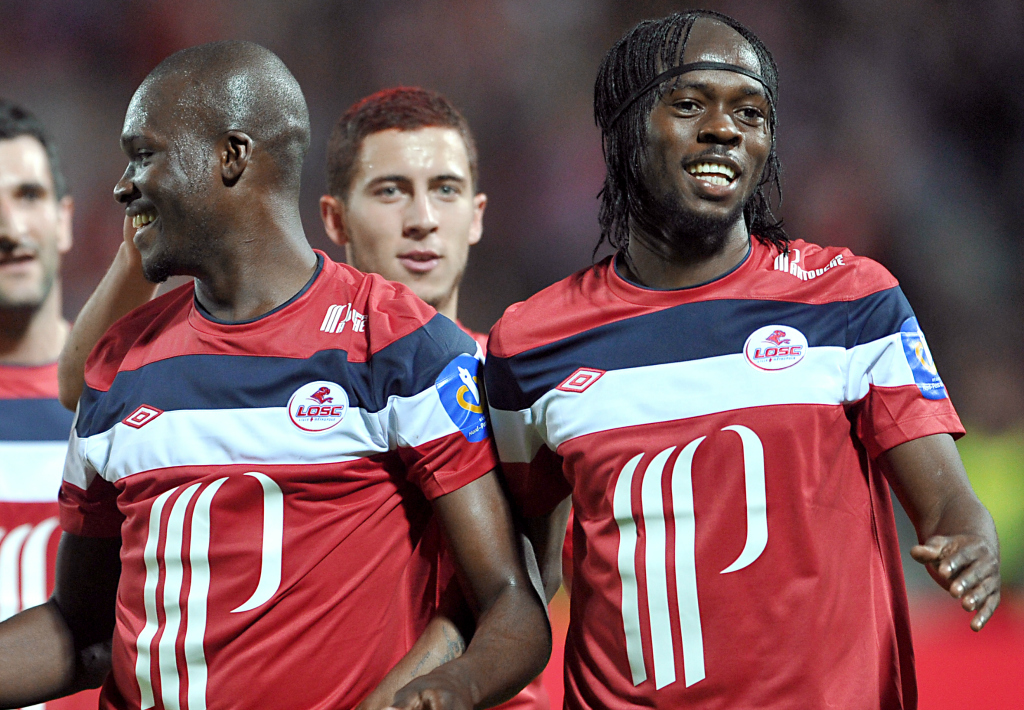 Lille were formed in 1944, during this time they have managed to achieve varying successes, such as their title winning campaigns of 1946,1954 and 2011. They have also managed to achieve success in the Coupe de France, where they have won it 6 times, the most recent being in 2011. However, in the 2017-18 season, they just managed to avoid relegation as they finished 17th, this was due to the poor form of the team at the beginning of the season under Marcelo Bielsa. His contract was then terminated by Lille, they replaced him with Christope Galtier who was originally manager of Saint-Etienne. This highlights the achievements of Galtier as he managed to turn a below average team into finishing 'best of the rest' in Ligue 1.
This current Lille team has several players who have made the difference this season. Mainly Nicolas Pepe, Jonathan Bamba, Thiago Mendes and Rafeal Leao as well as veterans such as Jose Fonte and Loic Remy helping to provide experience within the team. The team was mainly carried by the goals of Nicolas Pepe with 23 as well as Jonahtan Bamba who scored 14. Nicolas Pepe who contributed with 11 assists, along with Jonathan Ikone who got 9. This is mainly done in Galtier's preferred formation of 4-4-2, but this formation is fluid and changes to normally a 4-2-1-3, with Nicolas Pepe and Jonathan Bamba pushing forward while also playing narrow along with the Loic Remy, while Jonathan Ikone will then drop behind a play a more of attacking midfielder role. However, this formation is only possible due to the brilliance of central defensive midfielder Thiago Mendes, who plays next to Xeka.
Thiago Mendes is the key defensive midfielder out of the midfield 4, his brilliance is due to his ability to let Lille's attacking threat thrive while still being able to help the defence. This is due to his amazing tackling ability which, allows him to break up the attack of the opponent, and then with his class passing ability can unleash Pepe and Bamba. Mendes also has a very high work rate, which benefits his ball winning skills. This has brought about comparisons with N'Golo Kante, as well as ex-Lille player Idrissa Gana Gueye, which has prompted interest from Everton, as Mendes can act as a replacement for Gueye if he is to leave. Lille will probably make a nice profit on the £9million they spent on to sign him from Sao Paulo.
If Lille are capable to take their style of play onto the continent then I imagine they can cause a bit of an upset in their return to Champions League football. However, the club may struggle as they are in Pot 4, meaning they can possibly face larger teams that are expected to get out of the group more easily, so I wouldn't be surprised if they are in the 'Group of Death'. But, if they can clinch 3rd in their group I see them being able to progress far in the Europa League. The football world may be cruel to Lille and sign players such as Mendes, as mentioned is being scouted by Everton. While their Golden Boy Nicolas Pepe, has been linked with numerous clubs mainly in England such as Liverpool and Manchester United. They may be able to keep players such as Jonathan Bamba, as well as being able to Rafeal Leao, a young Brazillian in the team, who can be key to the team if they lose key players. So watch this space, and keep an eye out for Lille next year.
Links used: https://www.mediareferee.com/2019/05/04/everton-signing-e30m-rated-midfield-dynamo-would-enable-marco-silva-to-replace-idrissa-gueye-agreed/
https://footballbh.net/2019/04/16/tactical-analysis-lille-psg-ligue-1-analysis/
https://www.transfermarkt.co.uk/osc-lille/leistungsdaten/verein/1082