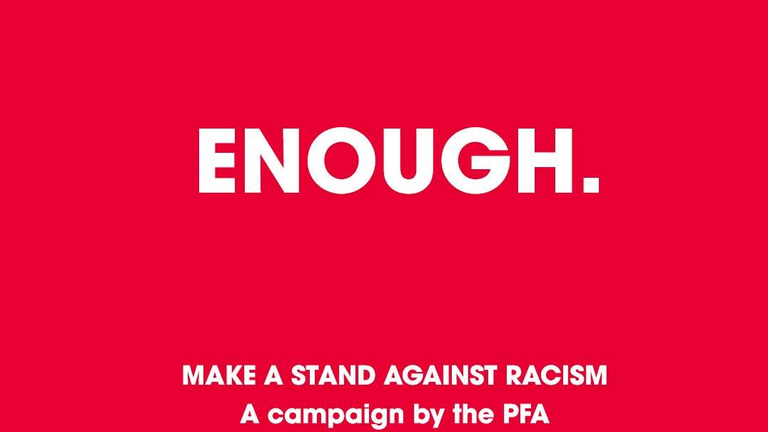 Ever since the breakthrough of Viv Anderson in 1978 for England against Czechoslovakia, racism within the sport has been taken centre stage. It could be thought that players such as Cyril Regis, Laurie Cunningham and Brendon Batson of the '3 degrees' of West Brom in the late 70s, as well as John Barnes and Paul Ince of the late 80s, where pioneers of the sport for BAMEs in the UK and that after the initial abuse they received during their playing days would set up the younger generations to not experience such abuse. This thought is wrong, as racism within England is still rife, it may not be reported as much but it is still there. However, it is not just the UK where racism is rife, it can be seen in Italy, Russia, Montenegro and other Eastern European countries such as Russia, Croatia, and Bulgaria. The issues that have been reported have been dealt with with fans, clubs or FAs getting sanctions of some sort. But these can be seen as too lite on the countries.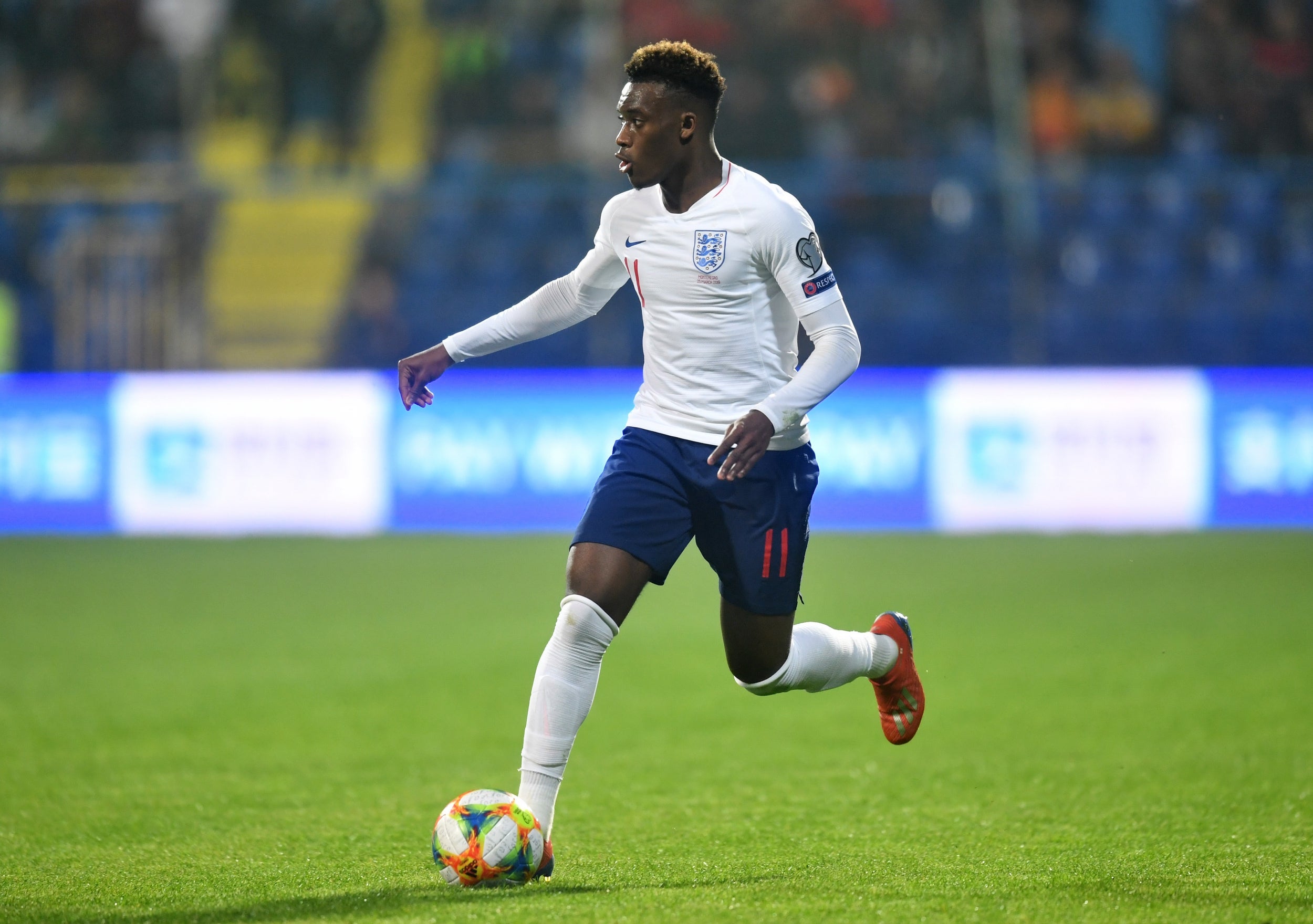 The first example occurred on Monday 25th March, where England played Montenegro in Podgorica, England won the game 5-1, this should have been seen as a good result for England as they were able to show their ability to come from behind when in a hostile environment. However, it was marred with racist abuse, particularly towards Raheem Sterling, Danny Rose and Callum Hudson-Odoi, the abuse they received was monkey chants from a particular stand of the stadium, along with objects being thrown onto the pitch at the players. The players handled this exceptionally well, especially Callum Hudson-Odoi, who was making his first England start, after the game it was noted that he said "As I said, we're equal, we have to play a fair game and enjoy the moment but when you're hearing stuff like that from the fans it's not right, it's unacceptable and hopefully Uefa deal with it properly because when I went over there and heard it, they were saying monkey stuff." Which gained praise for how he handled and spoke about the situation considering his age. The sanctions UEFA give Montenegro will be debt with on the 16th of May 2019. This will possibly lead to either a partial or complete stadium closure for their next game in the European Qualifiers against Kosovo.
The next example can be seen in 2017. When Liverpool played Spartak Moscow in the UEFA Youth League. Rhian Brewster and Bobby Adekanye both received racist abuse from Spartak Moscow youth players in 2 separate games. In the first match the teams played Spartak, who were found guilty and forced to close 500 seats and then display an anti-racist banner in their next game. This clearly was not effective as in the match after Rhian Brewster received abuse from Spartak player Leonid Mironov, however UEFA once again failed in providing a sufficient sanction as when investigating the case they believed there was not sufficient enough evidence, so it was dropped and Mironov did not receive any punishment.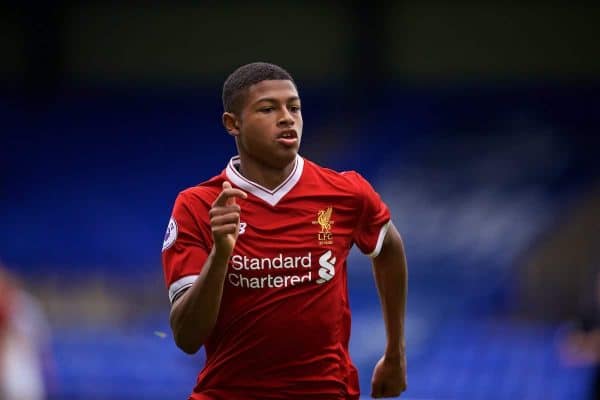 The next incidences have only been dealt with the relative FAs of the countries they occurred in. In December of 2018 Chelsea were playing at home to Manchester City in a 2-0 win. But this game was highlighted by an incident that occurred when Raheem Sterling picked up the ball. Several Chelsea fans were seen abusing Sterling at this point. Their subsequent punishment, was that their season tickets were taken away from them and they were suspended by Chelsea, with one being sacked from his job. The police also got involved with the investigation. Chelsea have had a track record of racism in the past. Such as racist abuse towards Mohammed Salah before a Europa League clash against Slavia Prague which was ahead of their game with Liverpool. Another can be seen in Paris, in 2015, when they refused to let a black man from entering a Paris Metro. This also resulted in several fans being suspended by the club.
In Arsenals match against Napoli at the Emirates a video emerged of a Arsenal fan abusing Kalidou Koulibaly with the investigation on going at the time of writing. Against Tottenham in the North London derby, at home, Pierre-Emerick Aubameyang had a banana skin thrown at him after celebrating a goal, the fan was subsequently banned for 4 years and fined £500. There are many other incidence that have occurred in England that have not gained as much publicity that are normally seen further down the football league pyramid.
The next issue can be seen in Italy this year. When Juventus were playing Cagliari away. In this game Moise Kean had scored Juventus' 2nd goal in a 2-0 win. Once he had scored he did a celebration where he held his arms aloft. This was seen as a response to previous chants that had been aimed at him earlier on, this sadly led to more abuse towards Kean. Cagliari have been involved in racist incidences in the past, with Blaise Matuidi last year and Sully Muntari, while players such as Kalidou Koulibaly and Michy Batshuayi all reported incidences of racism at games in Italy in the past. With this Kean incidence, it was exacerbated by the captain of Juventus, Leonardo Bonucci and the manager Massmillano Allegri, who both said that Kean provoked the fans with Bonucci quoting "I think the blame is 50-50. Moise should not have done that and the Curva [fans] should not have reacted in that way." Which in the position he is in should not have said this as he is meant to support Kean as the captain. This quote from Bonucci received backlash from the wider football world, with Mario Balotelli, Raheem Sterling and Paul Pogba a handfuls of players their support for Kean. The punishment: Cagliari is receiving a second investigation into racist abuse, after previous incidents and Moise Kean has been fined 2,000 euros for diving in the game.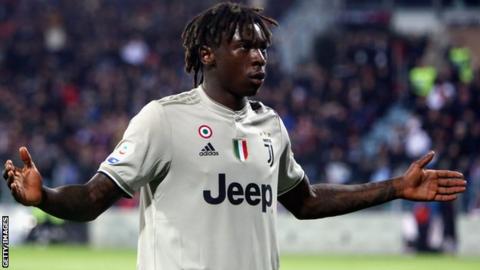 Spain have also experienced racist abuse over the previous years. At the 2017 u-17 World Cup as Spanish player racially abused England player Morgan Gibbs-White of Wolves, the player was not charged what so ever, as once again there was insufficient evidence to be able to charge the player for alleged calling Gibbs-White a 'monkey' Another example can be seen in a game between Celta Vigo and Levante, where Iago Aspas was accused of abusing Jefferson Lerma. Aspas denied this, while Lerma stated that he reported the incident to the ref, but the ref allegedly ignored the claim. The final example can be seen in 2004 when England played Spain at the Bernabeu. In this 'friendly' the stadium was heard regularly abusing Shaun Wright-Phillips and Ashely Cole of England. This heavily effected a talented England team in a 1-0 loss to celebrate Spains 500th fixture. As a result Spain were fined 100,000 Swiss francs for this, even though the Spanish FA had been previously warned.
In the UK, Kick It Out and the PFA have done their best to try and reduce the amount of racism or to increase awareness towards it. Kick it Out have aimed over their 25 years to promote awareness of equality and inclusion while also trying to expose all aspects of discrimination in football. They also provide forms as well as hotlines where racism can be reported from football matches so this highlights issues at clubs. It is safe to say that Kick it Out have been successful in their aims, however, it is very difficult for them to truley abolish or reduce racism to a minimum due the lack of power they have. Recently the PFA have also become more vocal in taking a stand against racism. This can be seen with their #Enough campaign, which consisted of a 24 hour boycott of social media by members of the PFA to highlight the need for social media platforms to highlight the abuse that is received by other people as well as professional footballers. The PFA aims to then work with the English FA and the government to then put more pressure on UEFA and FIFPro on handling racism, which is needed.
Certain FAs have dealt with racism well such as the English FA due to the pressure from players and organisations such as Kick It Out. However in countries that aren't as diverse such as Spain and Italy as well as Russia and Eastern Europe the way they have handled racism is not as great as it should have been due to this lack of diversity and therefore lack of awareness with the issue. However, it is constantly seen in the media and nothing is ever done. UEFA and FIFA need to take a bigger part in dealing with racial abuse as fines and partial stadium closures are not enough to stop people from coming back to games and abusing more players. UEFA and FIFA need to have more in-depth investigations into reported incidents as then more people can get fined an shamed for what they have done. For example the Spanish player who abused Morgan Gibbs White is still playing football and has not been charged whatsoever, similarly is the Spartak Moscow player. I believe that the actions UEFA need to take when a racist incident has been reported should be given depending on the amount of incidents or the scale of them. Another example is if Montenegro have another incident reported the FA should be fined and then the country should then be banned from the next qualifying campaign or the current qualifying campaign they are in, as well as permanently banning the people involved, this will teach the fans that the consequences of this are serious and can effect their team in the long run compared to a game or 2 due to a stadium closure. FIFA also need to have a background check of places hosting tournaments for example Russia, apart from the FIFA scandal that resulted in them getting the World Cup, even though they banned people who had a tract record, and luckily no incidents occurred at the tournament in 2018, in a way it could be seen as promoting racism. The respected FAs of countries also need to become stricter on how they deal with racism, as even though England do react their sanctions are not impactful as the issues still occur. Overall, UEFA and the FAs need to take more action on incidents, as they are in control of the sanctions, which need to be more impactful, as well as setting the standards of how the fans should behave
If any movements such as the PFA's campaign take place again, join me in taking part in them as this is a problem that needs to be supported by as many people as possible to show companies and organisations that this has gone too far and it would create greater awareness. There are so many other cases that haven't been covered and showed the lack of action taken by organisations, so in due course there will be a part 2.
If you have any questions based on any racist abuse look at the following links.
Important Links:
https://www.thepfa.com/news/2019/4/18/enough-pfa-launches-anti-racism-campaign
https://www.theguardian.com/football/2019/apr/12/racism-english-football-parks-premier-league-special-investigation
Links used:
https://www.theguardian.com/football/2018/dec/08/chelsea-police-investigate-claims-racist-abuse-raheem-sterling
https://www.theguardian.com/football/2019/apr/12/arsenal-investigate-video-napoli-kalidou-koulibaly
https://www.theguardian.com/football/2019/apr/12/racism-english-football-parks-premier-league-special-investigation
https://www.independent.co.uk/topic/racism-in-football
https://www.independent.co.uk/sport/football/international/england-racist-abuse-montenegro-callum-hudson-odoi-raheem-sterling-interview-a8839611.html
https://www.joe.ie/sport/video-chelsea-fans-in-racism-scandal-after-preventing-black-man-boarding-metro-train-in-paris-485318
https://www.independent.co.uk/sport/football/international/montenegro-england-racist-behaviour-chants-uefa-charge-sterling-rose-southgate-euro-2020-qualifier-a8840126.html
https://www.theguardian.com/football/2019/mar/25/callum-hudson-odoi-england-montenegro-skill-lack-of-fear
https://www.bbc.com/sport/football/47793676
https://www.90min.com/posts/6337752-moise-kean-handed-2k-fine-for-diving-as-cagliari-fans-face-second-investigation-for-racist-abuse
https://www.thelocal.es/20180115/football-spain-striker-aspas-accused-of-racist-abuse
https://www.theguardian.com/football/2018/apr/19/fifa-dismisses-racism-charges-spanish-player-under-17-world-cup
https://www.telegraph.co.uk/sport/football/teams/england/2391547/Night-of-shame-stuns-England.html
http://edition.cnn.com/2004/SPORT/football/12/21/spain.fifa/index.html
https://www.theguardian.com/football/2018/apr/19/fifa-dismisses-racism-charges-spanish-player-under-17-world-cup