Borussia Monchengladbach have experienced a rollercoaster of a season. Up until the middle of December they topped the Bundesliga and pushing for their first title since 1977, but a period of decline just before the break in play put their Champions League hopes at risk with the rise of Bayer Leverkusen, led by Kai Havertz. But when it came down to who could hold their bottle Monchengladbach prevailed and qualified for the Champions League for the first time since 2017, along with the money gained from qualification, and a young coach in Marco Rose, Monchengladbach have the chance to create something special.
This season for Gladbach has produced 2 defining moments, which symbolise their current positioning as a team. On the 7th of December, they scored a late winner, albeit after a goaline save by Yann Sommer, against Bayern Munich, to show they are able to fight with the bigger teams in Germany which ignited talks of a title challenge. With the other defining moment being in the Europa League 5 days after the Bayern win. Only needing a draw to qualify for the round of 32, they concede a 91st minute goal against Istanbul Basaksehir to knock them out. These 2 moments have both shown how Gladbach's season has played out from being able to win in big games, to collapsing against lesser opposition, which also occurred in the early matches after the winter break, but the mentality needed to win those big games has been instilled by Marco Rose.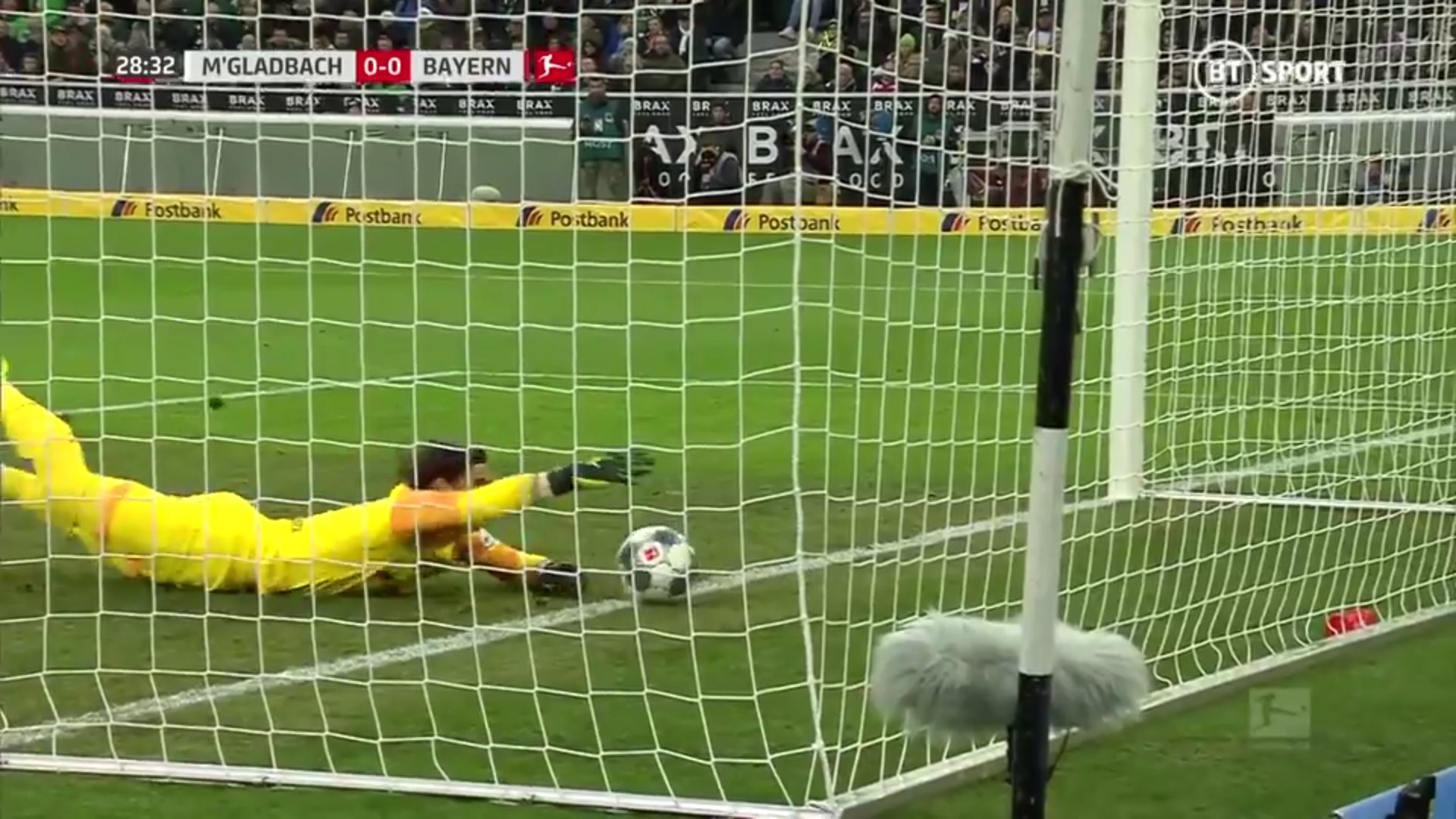 So who is Marco Rose? Rose is another manager who attended the Red Bull school, like that of Jesse Marsch, Raphael Hasenhuttle and Ralph Rangnick. During his time at RB Salzburg, he won the Austrian Bundesliga, while also taking them all the way to the Europa League semi-finals, where they lost to Marsielle. Rose's tactics are similar to that of most previous Red Bull coaches, that being high pressing and high intensity, with a possible influence from Liverpool's Jurgen Klopp when playing under him at Mainz.
While at RB Salzburg, Rose played a 4-3-1-2, while at Gladbach he favoured a variation of that in a 4-2-3-1, but has also been known to play a 4-3-1-2 during earlier on in the campaign. Rose focused his tactics around central play and a heavy emphasis on attacking football. One of the key area that Rose used was playing from the back. A Rose team will recycle the ball around the back which can be seen this season with the high pass completion rates of Matthias Ginter and Nico Elvedi both completing 59.9% and 55.2%. They will then look for gaps to try and exploit the oppositions defensive block with quick passing between the forwards as well as the midfield. At Gladbach, there has been a greater addition of width compared to Rose's Salzburg due to a 4-2-3-1 allowing width through Marcus Thuram and Jonas Hoffman, as well as from the full backs, in Stefan Lainer and Rami Bensebaini, while at Salzburg only the full backs provided the width. Defensively, Rose likes to use counter pressing, where once the ball is lost, the team will work to win the ball back as quickly as possible, while also adjusting the defensive shape to suit how the opposition is attacking. Out of players that played 5 games or more for Gladbach, all but 4 of the squad averaged more than 15 pressures per 90, with the highest being Jonas Hoffman with 26.7 per 90.
This season Gladbach have had many stand out players, with Denis Zakaria being touted for a move to a bigger club, before he sustained a long term knee injury. From the back to the front, Yann Sommer has had yet another outstading season, showcasing why he is one of the best goalkeepers in the league, with the defining moment being said save against Bayern. Matthias Ginter has become a stalwart of the team, after struggling at Dortmund, and is slowly becoming one a mainstay of the German national team. Both full backs in Rami Bensebaini and Stefan Lainer have been solid throughout the season. With Bensebaini also scoring a brace in the game against Bayern including a last minute penalty. In midfield, Denis Zakaria was having a good season, until injury hindered him. With Tobias Strobal and Chrishtpoh Kramer being substantial back ups for Zakaria. Zakaria's injury has also allowed the rise of Florain Neuhaus, with his defining moment being his long range goal against Mainz.
While Alassane Plea, Breel Embolo, Lars Stindl and Marcus Thuram have all starred for Gladbach. If we look at the xG of all 4 of them. Marcus Thuram and Breel Embolo xGs stood at 10.6 and 8.8 and they both reach that mark so performed their xG. Alassane Plea, only scored 10 goals this season, with his xG being 11.8, meaning he only just underperformed. However a muscle tear at the back end of the extended season meant he could not improve on his tally. Plea's injury meant Stindl could benefit, and he did. Stindl's xG was 6.7 and due to a more attacking role at the end of the season, Stindl heavily outperformed his xG scoring 9 goals to finish the season. Which means they are set for next season in the Champions League with 4 very capable attackers. The most exciting of the 4, is by far Marcus Thuram a 9 million euro signing from Guingamp in France, he has only been at the club for a year but has proved that he has potential. Son of World Cup winner Lilian Thuram, Marcus inherits his athleticism, allowing him to press consistently throughout the game, he also has great technical skill to be able to beat a man while also possessing an eye for goal.. He would be a great addition to any big team, either as a starter or coming of the bench and would suit a team like Liverpool who need strong attacking back ups.
Looking at next season, the goal for Monchengladbach is to avoid the dip in form the experience around the winter break in Germany. As for 2 seasons in a row they have been fighting at the summit only to fall off hard after the break. If Gladbach can avoid this dip in form then they should be able to easily finish within the top 4 and maintain a Champions League place.