This season Erling Braut Haaland has burst onto the scene as one of the most prolific goalscorers in world football. For RB Salzburg this season he scored 16 goals in 14 games in the Austrian Bundesliga, while for Borussia Dortmund in his 3 games in the Bundeliga he has scored 8 goals in 5 games, albeit against lower opposition teams in the Bundesliga. However, Haaland is not just a flat track bully, he has proven himself in the Champions League as well, with him appearing in 7 games and scoring 10 goals. With goals against Liverpool at Anfield and scoring a hat-trick against Genk and a penalty against Napoli, and recently a brace against PSG. This is just the beginning for Haaland and a lot is still to come from him.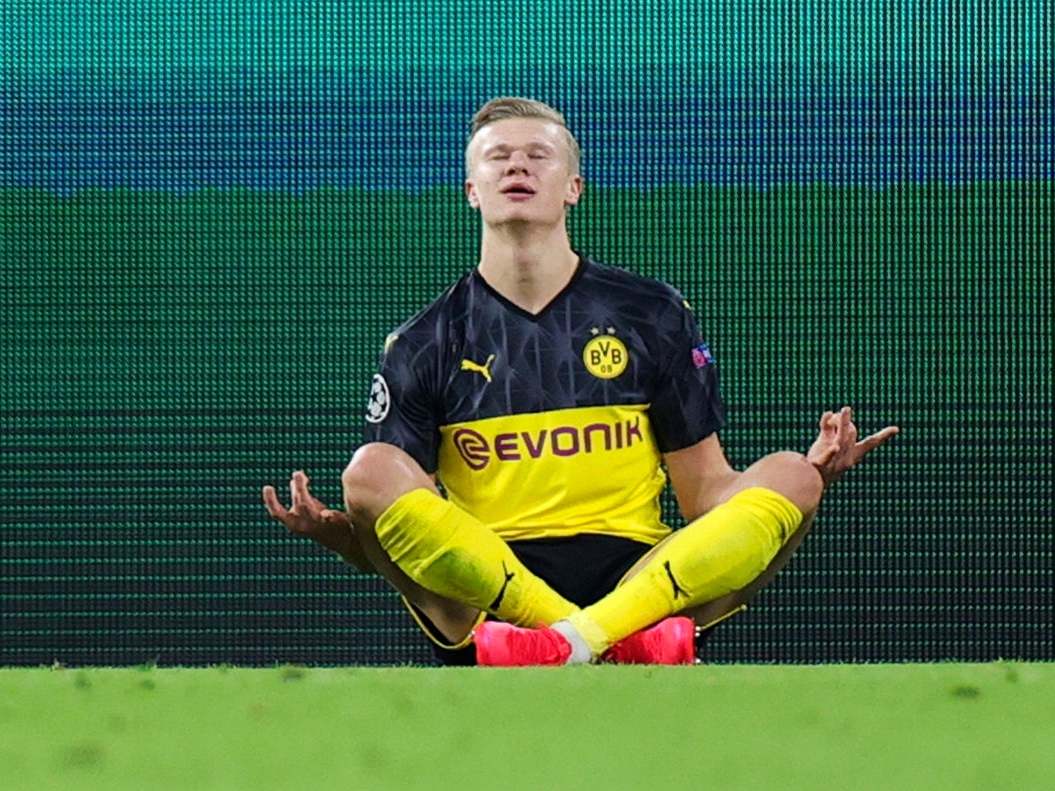 Haaland, was born in Leeds and is the son of former Manchester City and Leeds United defender/midfielder Alf Inge Haaland. He started his professional career at Bryne in the Norweign 3rd division, where he first made his debut for them at the age of 15. He played 16 games for the first team before moving onto Molde. Where under Ole Gunnar Solskjaer, he gave Haaland his big break in the Norweign 1st division. Haaland's first season for Molde lacked goals, as he played 14 games only scoring 2 and providing 1 assist, but considering the fact he was a 16 year old playing in the top tier of Norway, meant he still had time to adapt, and adapt he did. In his next season for Molde, in the Eliteserien (Norway's first division) he scored 12 goals and provided 4 assist, while also scoring 4 in 5 games in Europe League qualifying. This caught the eye of Austrian powerhouse RB Salzburg, who he joined for 8 million euros. He only played 5 games for Salzburg in his first season scoring 1 goal. But this was only the beginning for Haaland whose career was about to sky rocket.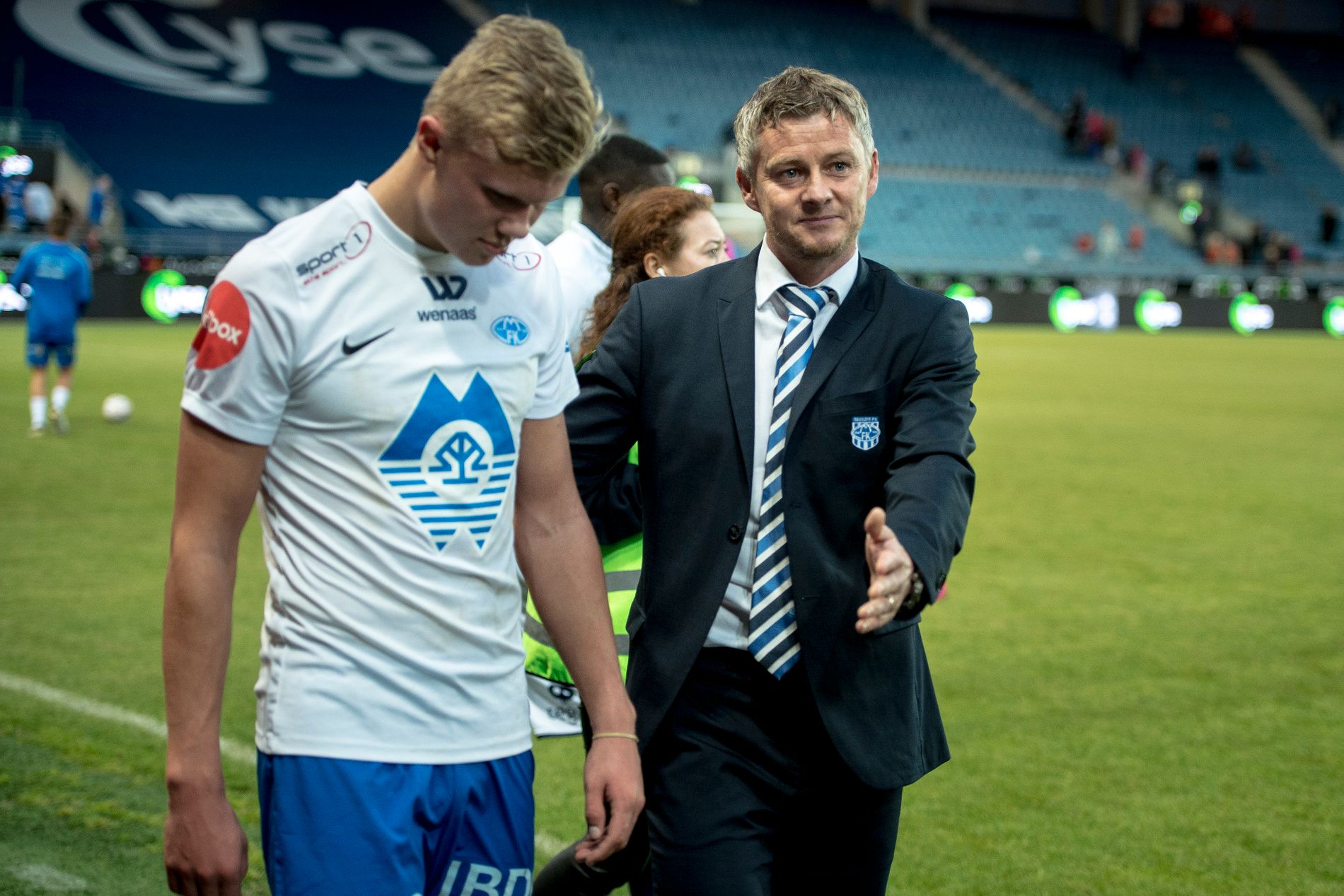 In the summer of 2019, Erling Haaland played for Norway in the u-20 World Cup. The Norway team was below par only winning one game. But that was the one game that mattered. Against Honduras, a team that had lost 5-0 to New Zealand and 2-0 to Uruguay lost 12-0 to this Norway team. Haaland scored 9 of them and suddenly began a viral sensation. He ended up the top scorer of tournament with 9 goals, 5 more than the next best. Instead of falling off and people forgetting about Haaland's antics, he continued to progress into the beginning of the 2019/20 season. In his first 4 Austrian Bundesliga games he had scored 7 goals, and would finish his time with Salzburg on 16 goals and 6 assists in 14 games. But it was the Champions League were he caught everyones eyes. Against Genk at home he netted a hat-trick in his first ever Champions League game, he then scored at Anfield, twice at Napoli and once again against Genk. Haaland was beginning to develop an outrageous goal scoring record while playing decent opposition in one of the highest quality tournaments in the world.
In the January transfer window there was speculation of where Haaland would go next. His 20 million euro release was appetising for clubs all over Europe. Manchester United, RB Leipzig, Juventus and a host of other top teams. But Borussia Dortmund won the race for him, this was where the real challenge would begin. Except for Haaland, it didn't seem like one. On his debut against Augsburg he ignited a Dortmund comeback as they won the game 5-3 and he scored yet another hat-trick after coming off the bench. In the next game against Koln he scored twice, Union Berlin twice again, Werder Bremen once, and Eintracht Frankfurt once as well, only going goalless once against Bayer Leverkusen. It could be argued that Haaland was a flat-track bully until the Champions League tie against PSG came about. Haaland outshone the 2 most expensive players in the world in Neymar and Mbappe and helped Dortmund to a 2-1 win. With it being topped off by one of the most satisfying goals around.
So how does Haaland play? Until the age of 15 he was not tall and so and to learn how to play rather than use his physicality to get himself around. This has helped Haaland to be able to play with his feet. But, Haaland does prefer to chase onto balls, and despite his large frame he is very quick. He was clocked at running 6.64 seconds over 60 metres against PSG. Another key part to Haaland's game his is movement, as mentioned before he likes to chase onto balls, and Haaland makes clever movements to make use of his pace, and this is done by hanging on the shoulder of the last defender and then when the ball is released using his pace to reach it, which makes him a large threat off the ball. Additionally, Haaland is also able to create for his teammates. His movement allows him to either create space for his teammates to run into to receive the ball, or if he receives the ball he can send his teammates through or cut it back towards them.
Haaland can also prove to be an arial threat due to his large 6ft 4 inch frame. So it can be beneficial to teams to either put in crosses for Haaland to get onto, or play long balls up to him to bring it down for his team mates. Haaland's finishing is clinical as well. Everything he shoots he seems to score. With his 73 shots he has taken this season he has been on target with 51%, showing how efficient and clinical Haaland is.
This is only the beginning for Haaland, but the sky seems to be the limit for him. After Dortmund he is destined to go onto one of the super clubs of the world, with Manchester United being one of his many long term suitors. But Haaland's dream off winning the Premier League with his home town Leeds United is currently a long way off, but if anyone is going to help Leeds win the Premier League, it would be Erling Braut Haaland.
Tactics and Picture taken from: https://totalfootballanalysis.com/article/haaland-tactical-analysis-scout-report-tactics