Liverpool: Last season they were pipped at the post by a strong Manchester City team, but they made up for this with their Champions League run, and win in the final to achieve their 6th European Cup. This summer they have not made any big signings to match City's spending from this summer. However, it is not needed. In the Liverpool squad they have returning players in Alex Oxlade-Chamberlain, Adam Lallana and Rhian Brewster who will all be looking to make a an impact this season, and they do seem like new signings in a way, especially Brewster and Oxlade-Chamberlain who both missed a whole season out through injury. This summer, Liverpool have only bought Sepp Van den Berg, Harvey Elliot and Adrian on a free. Van den Berg and Elliot are investments for the future, while Adrian is used as a back-up since Simon Mignolet has left for Club Brugge. In the Liverpool team they have Yasser Larouci who is a young left-back and could follow in the footsteps of Trent Alexander-Arnold, and prove to be a decent back-up to Andrew Robertson if he gets injured. This season they title will likely be a 2-3 horse race between Liverpool, Man City and possibly Tottenham and from. the recent Community Shield where the game was a literal game of 2 halves, where Man City played well in the first half, while Liverpool struggled but had their moments, in the second half Liverpool dominated the game, and managed to get a goal back and looked on course to win the game until Kyle Walker made a goal line clearance. So the games between Liverpool and Manchester City will once again be crucial, with the game at Anfield going Liverpool's way, while the game at the Etihad is unknown. This season will not be as exciting as last season but will be just as close.
Manchester City: They are the champions of England, and so they will be aiming to win it once again, however their main aim will be the Champions League. This summer they have reacquired Angelino from PSV for left-back who will likely play back-up to Olexandr Zinchenko and Benjamin Mendy once he returns from injury. But the most important signing was Rodri from Atletico Madrid. He has been brought in to replace Fernandinho when he begins to decline. They posses very similar qualities so it is going to be a like to like replacement. Finally, they also managed to signed Joao Cancelo from Juventus in a 65 million pound deal plus Danilo. Cancelo will likely be the starting right-back for Man City, as Kyle Walker becomes more and more unreliable, and becomes prone to mistakes. This season is also the final one for David Silva. Due to him leaving at the end of the season, Phil Foden will likely play a bigger role this year as he is slowly integrated into the team. The departure of Leroy Sane will also be crucial as he is a key part of the team either when he starts, or comes off the bench, so he will be a great loss if he leaves this summer. As mentioned above, this season will be a close race, but City may end up focusing on the Champions League but due to their failures in the past they may not win this season. With the during of FFP sanctions also still around City need to make the most of the Champions League while they can before they possibly face ban.
Manchester United: Last season was a disappointment for Man U as they finished 6th. This prompted a so called 'rebuild' this summer, but so far they have only signed 3 players in Daniel James from Swansea for 15 million pounds, Aaron Wan-Bissaka from Crystal Palace for 50 million and Harry Maguire for a world record fee of 80 million for a defender. The fee United paid for Harry Maguire does seem to be very over the top, considering Liverpool paid Southampton 75 million pounds for Virgil Van Dijk 18 months ago, but when Van Dijk joined he became the player he was under Jurgen Klopp, while at United it is unknown weather OGS can successfully develop him so he is worth that 80 million. This season for United should be focused on the development of youth. The signing of Wan-Bissaka and James shows the direction United are going in. Wan-Bissaka will prove a good defensive option as he replaces Ashley Young. But in Mason Greenwood, Angel Gomes, James Garner and Tahith Chong, they have a good young group of players that they can slowly move into the team, especially Mason Greenwood, who has looked good during pre-season. However, there are certain futures of players in the team that are uncertain, mainly in Paul Pogba, where if he was to move they would feel the effects. Then there are Alexis Sanchez who is on a lot of money and is needed to be offloaded as he doesn't want to be there and has played very poorly, the attitude of Jesse Lingard has been questioned and if this carries on then he will have to be moved on, and David De Gea has constantly been linked to moves away so it may be only a matter of time before it actually happens. So this season, Man United are not yet good enough to move into the top 4, I can see them possibly finishing 5th this season, but they will likely be facing Europa League football come September 2020.
Newcastle United: The departure of Rafa Benitez and failure of a takeover seemed to be the beginning of the end for Newcastle in the Premier League. But the appointment of Steve Bruce has seemed to bring more investment into the team by their owner Mike Ashley. In this window the marquee signings for Newcastle has been the 40 million pound buy of Joelinton from Hoffenheim, Jetro Willems who joined on loan from Eintracht Frankfurt and Allan Saint-Maximim who joined from Nice for 16 million pounds. Both Joelinton and Saint-Maximim are very streaky, with Joelinton's best season being in the Austrian Bundesliga where he scored 8 goals, while Saint-Maximim's best season was last year where he scored 6 goals and provided 5 assists. These 2 will bring a new lease of life into Newcastle and will given them a more dynamic way to play, but the loss of Solomon Rondon and Ayoze Perez will both be big misses. This upcoming season, despite the these major transfers the majority of the Newcastle squad is not good enough to handle the Premier League, and along with Steve Bruce at the helm, I see Newcaslte either getting relegated or just surviving.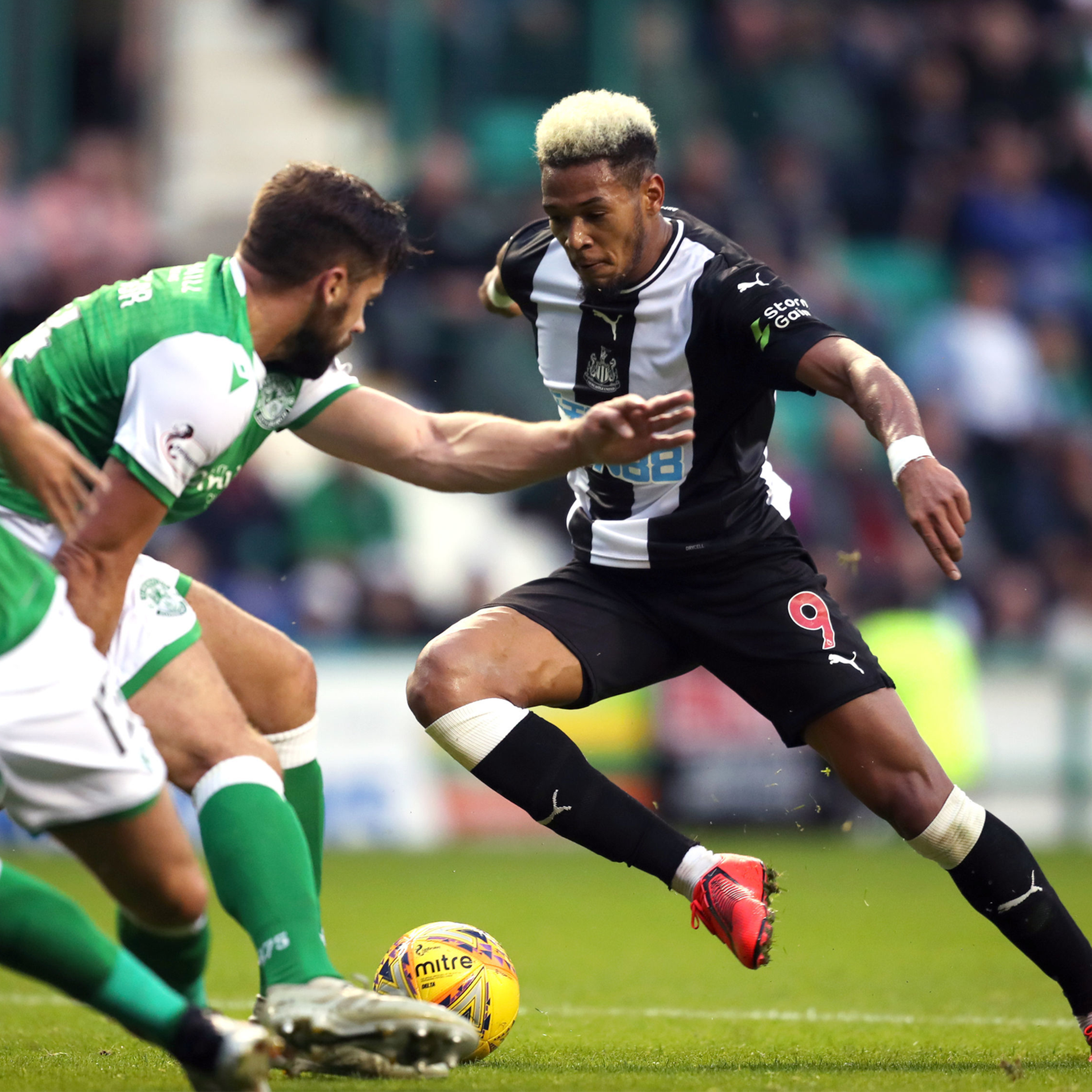 Norwich: They have spent the least out of everyone in the Premier League this summer, while only getting 3 players on loan. They managed to sign Patrick Roberts from Man City on loan, Ralf Fahrmann and Ibrahim Amadou from Schalke and Sevilla as well. Josip Drmic who they signed on a free from Borussia Monchengladbach is very unreliable and only began to hit form at the end of last season. There best players away from their new signnigs have to be Teemu Pukki and Max Aarons. Teemu Pukki I imagine may struggle in the Premier League to score goals, while Max Aarons will have a similar impact to Ryan Sessengon last season. This season even though Daniel Farke is a good manager and plays a similar football to Jurgen Klopp, Norwich will not be able to stay up and next season they will be playing in the Championship once again.
Sheffield United: Sheffield have been very active this summer as they have signed 7 players. The stand out being Ollie McBurnie from Swansea for a club record fee of 17 million pounds, Phil Jagielka has returned to where his career started, while they have also signed Ravel Morrison who was once tipped as a star by Sir Alex Ferguson. Billy Sharp will be the one to look out for, as even though he is 33 his goals fired them into the automatic promotion place, but his lack of pace may make him struggle in the Premier League this upcoming season, but on the other hand his power and force may cause defenders to struggle. Like Norwich I see Sheffield United going straight back down, as their dynamic way of playing with overlapping centre-backs will easily be exploit by superior opposition.
Southampton: Last season they just managed to escape relegation, but this season will be completely different, this is due to the ability of Ralph Hasenhuttle and they way that Southampton could play was shown in glimpses at the back end of last season. This summer the main acquisition for Southampton was Che Adams from Birmingham. His pace can work well with Southampton and I feel as if he will be a hit this season. The signing of Moussa Djenepro will also be an interesting on, as he is a young winger, and it will be interesting to see if he will replace Sofiane Boufal. For this season I see Southampton not being anywhere near the relegation zone and they will finish mid-table, but they are still a long way away off from the teams of the past.
Tottenham Hotspur: This summer Spurs have been a lot more active compared to their last few transfer windows. In Tanguy Ndombele they have a very good central midfielder who can play killer balls into their front line, who they brought in from Lyon for 54 million pounds. They have also signed Giovanni Lo Celso from Real Betis on loan with an obligation to buy, who is a very creative and attacking midfielder who can provide a different option for Christian Eriksen, either if he is to leave, or just as an option for player rotation. Finally they have also acquired Ryan Sessengon from Fulham for 24 million pounds from Fulham. More recently Sessengon has been playing a more attacking role at left-wing or left-midfield, however under Pochettino I can see Sessengon playing a more defensive role and is more likely going to be playing left-back and take over from Danny Rose and Ben Davies. At the end of last season, Spurs seemed to fall off as their small squad had to deal with the commitments of the Champions League and Premier League, this showed where they ultimately finished 4th in the Premier League, while also losing the Champions League final to Liverpool. However, due to them being able to properly invest in their squad an improve it, they are the most likely candidate to close the gap between Liverpool and Man City, and the gap could possible be around 10 points or less this season.
Watford: Watford had not made any really big signings this summer, until transfer deadline day where they signed Ismaila Sarr from Rennes for 27 million pounds. In Sarr they have a young, pacey winger who gives a bit of life to a front line that only has the pace of Deulofeu. He will likely make a big impact in this Watford team that sadly lost the FA Cup final 6-0 against Man City. A more lowkey signing has to that of Danny Welbeck who aims to get his career back on track, and at Watford I believe he can do that as they are a decent mid-table team, and have a decent manager in Javi Gracia. This season, Watford have the ability to make another cup run, as well as finishing mid-table so this is the least I expect from them.
West Ham: They faced a big loss when Marko Arnautovic left for China. But this summer West Ham have had a very good transfer window. They have been able to bring in Pablo Fornals from Villarreal, who is a very skilful and creative player who can easily fill in for Manuel Lanzini if he faces another long term injury, but they can also possibly play them together. Then to replace Marko Arnautovic, they have managed to sign Sebastien Haller for 45 million pounds from Eintracht Frankfurt, he is a much better player than Arnautovic, he can hold up the ball very well, as can be seen with his assist record in the Bundesliga to Luka Jovic and Ante Rebic. Additionally, he is very physically dominatant in the area with is 6ft 3 frame and will prove a problem to even the most dominant defenders in the Premier League. This summer has proven that West Ham are ready to push to interrupt the top 6, and they are now mentioned in the same category as Wolves, Everton and Leicester. So they will finish in the region of 7-10.
Wolves: Last season they proved to be a revelation in the Premier League as they finished 7th in their first season since promotion. This summer they have been able to make the loan moves of Raul Jimenez and Leander Dendoncker permanent, as well as adding Patrick Cutrone from AC Milan for 16 million pounds and Jesus Vallejo from Real Madrid on loan. Both of these players prove to be crucial back-ups to a very small squad. With Cutrone being a back up to Jimenez or Diogo Jota when they are in need of a rest, while Vallejo can fill in for any of their 3 defenders at the back. Keep an eye out for Adama Traore who will be playing more of a wing-back role this season, so will likely get more game time, as he fills ini for Matt Doherty or Jonny. If Wolves can fix their issue of dropping points against bottom end teams, while also keeping their track record against the top 6, Wolves will mostly likely be pushing 6th position once again, but the added challenge of Europa League football may hinder their chances, and could ultimately see them drop down the table, similarly to Burnley least season.
Player of the Year: There are the likely candidates for the player of the year, that being Virgil Van Dijk, Raheem Sterling, Mohammed Salah and many more. But this season I can see the trophy either going to one of those 3 as well as players from Tottenham and Arsenal, such as Harry Kane, Pierre Emerick Aubameyang, but I feel that the trophy will most likely go to Kevin De Bruyne, as he will be a crucial part for City if they are to win the league, and considering he is coming of a season filled with injuries he will have a lot he wants to prove, and we will see the best De Bruyne.
Young Player of the Year: The young player of the year has to be Trent Alexander Arnold, his ability shone through at the end of last season with his famous corner against Barcelona as well as him being the standout player for England in their Nations-League 3/4th placed game against Switzerland. This season he will show the league and the rest if the world why he is one of the best up and coming players and one of the best full- backs in the world this season, and he will most likely lead the assist standings, while last season he finished 3rd.
Top Goalscorer: He has been top goalscorer for the past 2 season, so Mohammed Salah will likely be up at the very top of the standings along with Pierrer Emerick Aubameyang. And I believe these 2 will likely be the top scorers once again.
Best Newcomer: This season the best newcomer will be between Sebastien Haller and Giovanni Lo Celso, both will be able to make a significant impact on their respected teams, but if Haller can push his team closer to 6th, while also break West Ham's striker voodoo then he will be the front runner. While if Lo Celso can help Spurs close the gap between Liverpool and Man City he will likely win, while also bringing a new dynamic, he will be one of the better players this whole season.
*Transfer prices not including add ons