The MLS started 23 years ago, and only contained 10 franchises. However, in the current MLS season it is easy to see that there are still players who could be considered to be on the decline in their career. This includes players such as Zlatan Ibrahimovic, Wayne Rooney and Nani, the MLS has also seen players such as David Villa, Steven Gerrard , Frank Lampard and Kaka all appear for the various franchises in the MLS. This is done to try and increase the popularity of football in the US, this has always been the case with American football, as even in the previous NASL players such as Pele, George Best and Franz Beckenbaurer all appeared for various NASL teams.
The 2018 season saw Atlanta United win the MLS Cup playing a South American brand of football managed by Gerardo Martino, and their brand of football was lead by Josef Martinez, who broke the record for MLS season goals, and Miguel Almiron. Atlanta had only came into the MLS in 2017, so it was quite a feat that a 2nd year franchise were able to win. This season was seen as a stepping stone for Martino and Almiron, as both left the club for bigger clubs and jobs, as Martino became manager of the Mexico national team. Atlanta have continued to carry on their ethos of signing South American players, as in the off season they sign Gonzalo 'Pity' Martinez from River Plate to replace Almiron. January 2019 was a turning point for the MLS. Miguel Almiron had left Atlanta United for Newcastle United in the Premier League for £21.6 million pounds, Alphonso Davies joined Bayern Munich from Vancouver Whitecaps for £9.00m and Tyler Adams joined RB Leipzig from New York Red Bulls for £2.37m in December, Zack Steffen agreed to join Manchester City. The beginning of the 2019 season also sees the MLS expand to 24 teams as the new franchise of Cincinnati FC joined the league. The MLS is expected to expand more over the next year with teams from Nashville, Austin and David Beckham's infamous Inter Miami joining the league in 2020.
The MLS has a salary cap like the NBA, however, the league allows 3 extra players (designated players) per club to exceed the cap, which has resulted in high caliber players joining the league. This salary cap promotes the use of homegrown players as well as developing youth, and due to the lifting of restrictions on international players they are able to buy international youth players as well, but depending on the reputation of the players they can give them a designated player contract. This happened with Ezeiquel Barco moving from Independiente at the age of 18. However, as seen, there are still players that believe going to the US for a final pay check where they may not need to be playing as hard as they have done. Some players disagree with this, for example Zlatan Ibrahimovic scored 2 times on his debut last season against LAFC and carried on with his scoring last season with his ultimate aim of being in the US to win the MLS cup with LA Galaxy, whereas more recently Wayne Rooney scored a hat-trick for DC United in a 5-0 win against Real Salt Lake City.
The MLS as usually seen as a league where players move there and then struggle to move back or they end their careers there, for example in China. However, there have been success stories from players moving from the MLS that are not relatively young. For example, Ashely Cole moved from LA Galaxy to Derby County, Jermaine Defoe was able to move back to England from Toronto, and Micheal Bradely had several stints in Europe and as mentioned before Miguel Alimron has been able to make an impact at Newcastle even though he only moved out in January. Sadly, there are cases where players have failed to make impacts out of the US. For example, Jozey Altidore was also able to move from Toronto but sadly failed in England at Sunderland and eventually moved back to Toronto FC. Stefan Giovinco from Toronto also left the club in January for Al Hilal in Saudi Arabia for 788K, which can be seen as a downgrade in his career but also as a financial move as he is reportedly earning $11.5 million.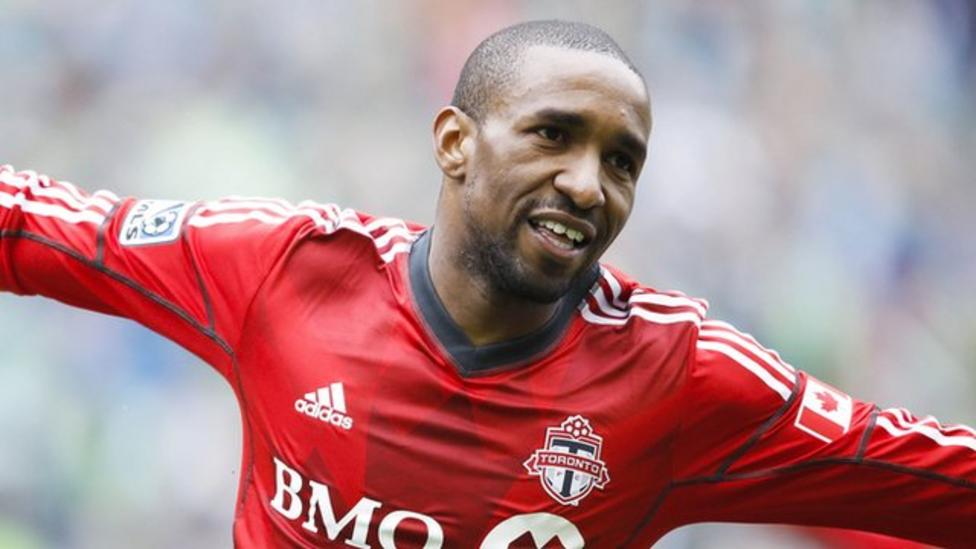 The MLS has always been seen as a retirement league, and will continued to be seen as one for as long as the retiring players and ambitious owners keeping attracting the players. Perhaps the emphasis has been put on tempting reputable players rather than developing youth and selling them on for profit. That way, these players would have gained more match experience, from a developing league and also they would be mentored by one or multiple world class players, depending on the club. But I believe that as the MLS keeps expanding and gaining more money, it will still be seen as a retirement league, and be more competitive and showcase better quality football than leagues in Mexico, Argentina and Brazil.
https://www.transfermarkt.co.uk/los-angeles-galaxy/spielplan/verein/1061/plus/0?saison_id=2017
https://www.transfermarkt.co.uk/atlanta-united-fc/startseite/verein/51663?saison_id=2017
https://www.mlssoccer.com/post/2019/02/20/nashville-mls-expansion-team-unveils-name-crest
https://www.mlssoccer.com/standings
https://www.foxsports.com.au/football/mls/david-beckhams-new-club-inter-miami-plan-to-build-two-stadiums-costing-15-billion/news-story/c541ae597605945f34ef1e088a146810
https://www.mlssoccer.com/league/official-rules/mls-roster-rules-and-regulations